Overcoming formulation dilemmas to establish sustainability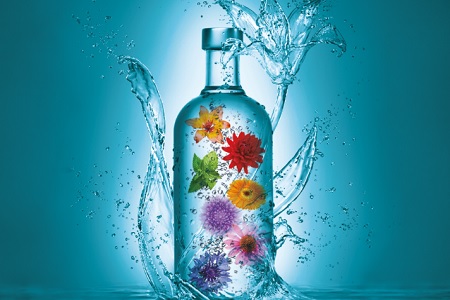 Due to the awareness of environmental damage caused by industrialisation, a trend has developed to use products with natural ingredients. It is in this context that ROELMI HPC has oriented its own principles of research, design and development.
As a matter of urgency towards concrete sustainability, at the beginning of 21st century, the company adopted circular economy practices by creating performing technologies as: biologically active waters from Mediterranean fruits, outstanding emollients from sustainable sources and from specific non-edible olive fractions.
A step forward has evolved in the direction of Méditerranée Line: a selection of natural extracts that confirm their uniqueness on the cosmetic market thanks to the innovative technology behind their development.When asked to think of natural formulations, many people will first think of botanical extracts.
From the cradle of civilisation to ethical alternative for future cosmetics, ROELMI HPC has undertaken its journey to discover and valorise the excellence of food side streams. Welcoming the Nagoya protocol, with the primary focus on biodiversity protection, the adoption of upcycling designing process and the valorisation of agro-foods by-products, ROELMI HPC created a concrete innovation in botanical extracts scenario.
Méditerranée are water- and liposoluble extracts from officinal and aromatic plants with a typical Mediterranean origin and cultivation, known worldwide in the phytotherapeutic tradition. In line with the seven pillars of Circular economy, Méditerranée is the next frontier of botanicals coming from an innovative extraction process, using only sustainable solvents such as Glycerin and Triperlargonin.
Glycerin and Tripelargonin are developed from non-edible native fractions coming from the Italian expertise in farming and processing technique. Only soft technologies maintaining natural profiles are used to valorize non-edible sources of food supply chain reflecting circular economy model.
Méditerranée Line includes extracts that could be used in all water and oil-based cosmetic formulations with a varying dosage (from 0.5% to 10%), depending on finished product.
Therefore, Méditerranée extracts represents an ethical choice for formulators looking at sustainability and performance. Its innovative nature finds a demonstrable improvements and advantages over current approaches when classic extracts are lacking. This first of its kind technology allows the creation of more sustainable ingredients (thanks to the biodegradability behavior of involved solvents) with economic advantages for end-users.
Major benefits derive from a controlled local supply chain, not affected by inter-regional transport route and subject to delays because of emergency measures introduced by state and national governments or quarantine measures at ports.
Méditerranée's secret comes from nature. Medicinal plants are among the most precious allies for skin well-being and formulation texture. Find out about their properties and how to reach your sustainable goal.
Other News
Featured Supplier

Nature's gifts are plentiful. Benefiting from its bounty means respecting & protecting it.
Laboratoires Expanscience, a B Corp company, has been valuing the vegetal world for 40 years by developing eco-socio-designed & 100% from natural origin cosmetic ingredients.

We strive to highlight the noblest qualities of each plant while...