Events Diary
Spain is a European centre of excellence in the design, manufacture and supply of cosmetics and personal care products. In a market that is competitive and dynamic the SEQC saw a real need for a forum to meet the needs of everyone involved in creativity, design, development, marketing and production. Cosmetorium was created to satisfy this need.
Cosmetorium brings together the key decision makers and innovators from across the Cosmetic sector. During the two-day event you can meet, network and do business with hundreds of professionals looking to find solutions, obtain answers, and buy the products and services they need to fulfil their cosmetics development and manufacturing requirements.
Ranging from SMEs through to major international corporations, Cosmetorium delivers an unrivalled opportunity to put your business in front of the people you need to meet.
Venue
Palau de Congressos de Barcelona
Date(s)
28 - 29 September
Contact
Jose Zaragozano
Email
Web
in-cosmetics Formulation Summit

The in-cosmetics Formulation Summit is back to deliver the the latest trends driving the cosmetics and skincare industry this year and into the future. The 2-day education-focused conference will continue to focus on sustainability this year and how it effects the industry.
Also hear talks about the latest insights on the Skin microbiome, DNA/RNA advancements in anti-aging, the role of A.I., microplastics, marine technology, neurocosmetics and much, much more.
Join us in London from 25–26 October to network with your peers, learn from experts and prepare yourself and your business for tomorrow's challenges.
Venue
Leonardo Royal Hotel, London
Date(s)
25 - 26 October
Contact
Shona Thomson
Email
Web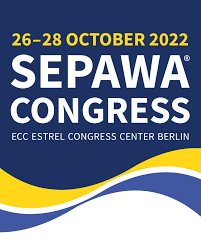 The annual SEPAWA® CONGRESS is the most significant meeting point of the detergents/cleansers, cosmetics and fragrance industry in Europe.
The lecture programme will cover a number of different topics in the areas referred to above. In more than 150 interesting and diversified lectures and poster presentations, international experts share their latest research findings and innovative developments.
In the exhibition area, over 300 companies present their latest products, trends and wide-ranging know-how.
The ever-popular After Event and countless networking possibilities round off the framework of the congress and give you the opportunity to establish and expand business and personal contacts.
Venue
Estrel Congress Center, Berlin
Date(s)
26 - 28 October
Contact
Christina Frey
Email
Web

in-cosmetics Asia will return to Bangkok on 1-3 November 2022 bringing together 550+ suppliers of personal care ingredients, fragrances, lab equipment, testing and regulatory solutions together with 12,500+ Asia Pacific personal care creators.
Venue
BITEC Bangkok, Thailand
Date(s)
1 - 3 November 2022
Contact
Sarah Gibson
Email
Web
Plastic Waste Free World Europe 2022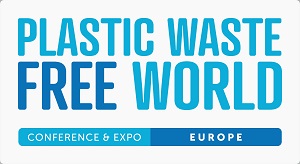 Plastic Waste Free World Conference & Expo Europe has rapidly become the must-attend international conference and exhibition for any company looking for new technologies, materials, and solutions to help realize their plastic waste targets and source the latest innovations driving the new circular economy.
Venue
Koelnmesse, Cologne, Germany
Date(s)
09-10 Nov 2022
Web
The Greener Manufacturing Show Europe 2022
The Greener Manufacturing Show is the must-attend event for any sustainability-focused company looking to design and manufacture their products from more sustainable materials, limit and eliminate the use of toxic chemicals, and reduce the impact of their industrial and manufacturing processes on the environment and global climate change. Source the latest technologies and solutions, and find new partners to help achieve all your sustainability targets.
Venue
Koelnmesse, Cologne, Germany
Date(s)
09-10 Nov 2022
Web

SCS Formulate is the UK's largest event of its kind, focusing on raw materials, ingredients and formulation services used in creating personal care and cosmetic products.
In the exhibition you will be able to find every conceivable ingredient, raw material and other vital tool of your trade used in creating innovative cosmetic and personal care products.
It is a unique opportunity to see the new, the innovative, the proven, the everyday and the obscure – everything you need to create, make and market cosmetics for today and tomorrow.
Venue
Coventry Building Society Arena
Date(s)
15 - 16 November 2022
Contact
Ben Kyte
Email
Web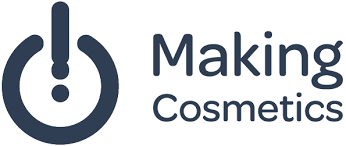 Over 130 leading national and international ingredient suppliers gathered in one location at MiCo – Hall 4.
Making Cosmetics invites ingredients, equipment and packaging suppliers to attend the event where the entire cosmetics and nutraceuticals supply chain is represented.
The pandemic has changed the market and the way we think about our economies.
Making Cosmetics aims to safeguard the Made-in-Italy products and ensure the economic growth of the sector by showcasing its excellence and innovation.
Venue
Hall 4, MiCo, Milan
Date(s)
23 - 24 November
Contact
Sara Valorz
Email
Web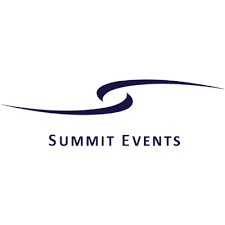 The Anti-Ageing Skin Care Conference 2022 will focus on ageing of healthy skin across life stages and highlight the fact that our skin starts ageing from birth with ever-changing needs. Scientific research has recognised that there are different 'tipping points' in terms of skin biology; understanding these across specific stages of life helps navigate the prevention and treatment of ageing signs to enable and inspire new ideas for product development in skincare.
The conference will provide delegates with a deeper understanding of skin health and ageing research from the moment first signs of visible skin ageing appear in the late 20s. In light of this, we will explore:
Specific approaches to topical skincare across the decades of life
Learning also from related areas of anti-ageing healthcare and personalised wellbeing
The importance of genetics, environment and lifestyle in line with the latest consumer trends
We will review in detail:
Skin health and ageing biology targets
Active ingredients and formulation
Diagnostics and testing methodology
Product claims generation and support
Across the conference, we will hear from invited world-renowned experts to challenge 'how much do we really know about what is important in healthy skin ageing in different life stages?' There will be an expert open forum and opportunities for discussion throughout the event.
Skincare marketing has always targeted different age groups, but understanding the drivers of optimal outcomes [biology, lifestyle and culture] will further anti-ageing skincare innovation.
This is a unique event in this important scientific area and product category.
Venue
Royal College of Physicians, London
Date(s)
29 - 30 November 2022
Contact
Kairen Lewis
Email
Web
76th Annual Scientific Meeting & Showcase
For the first time ever, the Society of Cosmetic Chemists' Annual Meeting is traveling outside of New York City to…
Los Angeles, California
Continuing with a 2 ½ day education format, the 76th Annual Scientific Meeting & Showcase is December 12-14, 2022 at the JW Marriott LA Live. As the premier conference for cosmetic science education, we'll feature 35 podium lectures covering the latest research and innovation in: Diversity in Beauty; Fragrance; Indie Beauty; Sustainability; and more.
On average, the Annual Meeting convenes over 1,200 attendees from some of the top cosmetic/personal care brands and manufacturers - who in the past have included: Aveda, Bayer Consumer Care, Chanel, The Estee Lauder Companies, Henkel, John Paul Mitchell Systems, Johnson & Johnson, L'Oreal, Mary Kay, Procter & Gamble, Revlon, Shiseido, Unilever, and so many others.
Venue
JW Marriott LA Live, Los Angeles, California
Date(s)
12 - 14 December 2022
Email
Web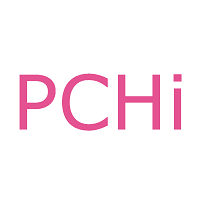 The event is rotated annually between Changjiang Delta and Zhuhai Delta - two of China's most affluent business areas that are also key manufacturing hubs for the personal care, cosmetics, toiletries and home care industry. That is why PCHi continues to draw business professionals such as formulators, manufacturers, R&D technologists, and senior management from all corners of the global community.
PCHi provides a one-stop platform for peer-to-peer information exchange on emerging market trends, technological innovations, new scientific developments, and updates on international regulations. Through various marketing initiatives such as the PCHi Cybrary, the PCHi Online Scheduler, and comprehensive market briefings and presentations, PCHi is able to successfully bridge like-minded businesses together to trade and explore collaborate.
PCHi is supported by industry-leading trade associations such as the China Association of Fragrance Flavor and Cosmetic Industries (CAFFCI), the China Association of Surfactant Soap and Detergent Industries (CASSDI), and numerous international trade media.
Venue
The China Import and Export Fair Complex, Guangzhou
Date(s)
15-17 February 2023
Email
Web
in-cosmetics Global 2023 - Barcelona

The leading global event for personal care ingredients
The exhibition brings together up to 800 international exhibitors of ingredients, fragrances, lab equipment, testing and regulatory solutions with over 9,300 cosmetic manufacturers worldwide.
in-cosmetics Global is the global launch place for innovation in ingredients and technologies, providing high-level scientific education and consumer insights for formulators, R&D and regulatory professionals.
Showcasing industry trends throughout the world, in-cosmetics Global offers you the opportunity to immerse yourself in the latest innovations, understand new developments in personal care ingredients and network with the world's personal care ingredients community.
Venue
Fira Barcelona Gran Via
Date(s)
28 - 30 March 2023
Contact
Shona Thomas
Email
Web
Featured Supplier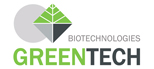 A pioneer in plant biotechnology when created in 1992, GREENTECH develops and produces for the cosmetic, pharmaceutical and nutraceutical sectors, high-tech active ingredients originating from the deep mechanisms of plants, algae, micro-algae and micro-organisms drawn from across the world.
A mastery of high technologies rewarded by many...
Upcoming Events
Palau de Congressos de Barcelona
28 - 29 September
Leonardo Royal Hotel, London
25 - 26 October
Estrel Congress Center, Berlin
26 - 28 October
BITEC Bangkok, Thailand
1 - 3 November 2022
Koelnmesse, Cologne, Germany
09-10 Nov 2022
Koelnmesse, Cologne, Germany
09-10 Nov 2022
Access the latest issue of Personal Care Magazine on your mobile device together with an archive of back issues.
Download the FREE Personal Care Magazine app from your device's App store