Formulation in the time of climate change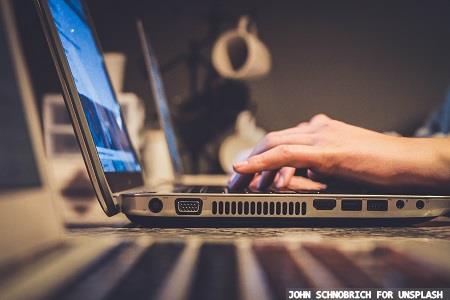 Helping cosmetic manufacturers and suppliers understand how they can contribute to a more sustainable future, the in-cosmetics Formulation Summit will run from 17-19 November 2020 to offer up-to-date formulation intelligence.
Returning in a new virtual format, this year's online summit will delve into the various aspects of "good" science that can enable formulators to create products that are fantastic for both consumers and the planet, well beyond stereotyped concepts such as 'sustainable', 'natural' and 'organic'.
Under the broader topic of the environment and climate change, the Formulation Summit will cover six main themes including sustainability, formulation techniques, the chemistry of formulation and product design, reducing environmental footprint, microalgae and waste reduction, plus packaging and processing.
New to this year's summit, visitors can select from ten different breakout roundtables, covering topics such as green chemistry innovations, deceptive advertising of natural cosmetics, the safety of natural ingredients, and how to destigmatise certain ingredients that are deemed 'harmful' in formulations. Further to this, a series of 20-minute exhibitor demonstrations will take place on Thursday, 19 November.
Climate change and the cosmetics industry
Opening the 2020 in-cosmetics Formulation Summit, Dr Barbara Brockway, Director, Personal Care, Applied DNA Sciences, will deliver the keynote address. She will be followed by Andrew McDougall, Associate Director – Beauty & Personal Care at Mintel, who will deliver an exclusive presentation on trends related to climate change, as well as COVID-19.
The drive for sustainable beauty
14 separate presentations, panel discussions and main stage interviews will drill down into the wider topic of sustainability. Konstantinos Gardikis, R&D Director at APIVITA, will help attendees understand the challenges facing cosmetic manufacturers, drawing upon APIVITA's initiatives for a healthier planet, both at applied research and industrial level.
Offering additional insights into the topic of sustainability, Nicolas Huang, Associate Professor at Université Paris-Saclay, will take a close look at innovative emulsions stabilised by biodegradable nanoparticles. In his presentation, Nicolas will demonstrate the innovative approach developed in the Université Paris-Saclay lab, based on the stabilisation of emulsions by biodegradable nanoparticles, and their physicochemical implications.
In another session, Iguatemi Costa, Senior Scientific Manager for Natural and Sustainable Ingredients at Natura, will cover the vision and practices needed to innovate below 1.5°C. Through this presentation, Iguatemi will detail case examples and practices of phytocosmetic ingredient development and their relationship to low carbon production, before inviting attendees to debate the importance of sustainability in the cosmetics industry.
Other speakers confirmed to deliver presentations at this year's Summit include: Amit Tewari, Group Leader - Phytochemical Ingredient Science at L'Oréal; Neil Cunningham, Founder and CEO at The Centre of Industrial Rheology; Majella Lane, Senior Lecturer, School of Pharmacy at University College of London; and Michele Leonardi, Principal Research Scientist – Translational Science & Project Generation at Oriflame.
For more information on this year's programme, visit the in-cosmetics Formulation Summit website here: https://summit.in-cosmetics.com/
Other News
Featured Supplier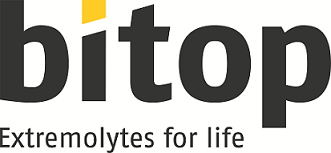 bitop - the global market leader and expert for biotechnological manufacturing & development of extremolytes Made in Germany. Extremolytes, natural stress protection molecules, are unique multifunctional ingredients with an outstanding efficacy. Ectoin® natural "the ultimate protection & repair" and Glycoin® natural "the cell energizer" are...