Virtual exhibition for launch of new complex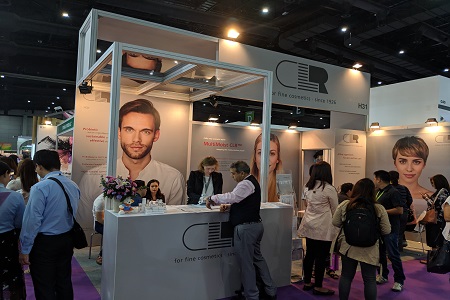 Due to the outbreak of coronavirus (COVID-19), many exhibitions and conferences have been either cancelled or postponed in recent weeks. Among these were in-cosmetics Global in Barcelona, where CLR planned to launch its latest development, CutiBiome CLR. To overcome this challenge, CLR has revealed that it will be launching a virtual exhibition.
CutiBiome CLR is a synergistic complex of lipophilic extracts from manuka, black pepper and magnolia that provides essential support for the natural balance between skin and its microbiota in difficult situations, like acne and dandruff.
CLR is replacing their physical presence at the originally planned shows with a digital one. On 31 March CLR's 'Virtual Exhibition' will go online, where detailed information on CutiBiome CLR will be presented. Moreover, CLR will share expertise in dedicated sections such as an Innovation Zone, Formulation Lab, Make-up Bar, Sustainability Corner and Marketing Trends.
To learn more visit https://www.clr-berlin.com/category/virtual-exhibition-2020/
See more about CLR Chemisches Laboratorium Dr. Kurt Richter GmbH
Other News