Formulating in the climate change age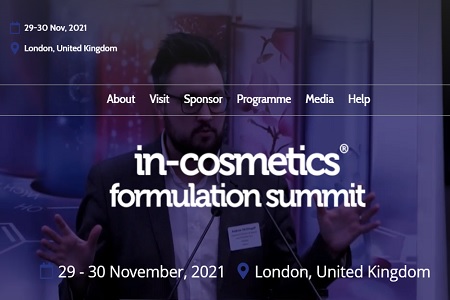 The in-cosmetics Formulation Summit returned last month in a new virtual format.
More than 148 delegates, from 34 countries, tuned in to watch a total of 19 presentations, panel discussions and main stage interviews that explored the science behind the latest cosmetic trends and gave exclusive insights into how brands can formulate in the climate change age.
The three day event was moderated by Barbara Brockway, Director, Personal Care at Applied DNA Sciences. Andrew McDougall, Associate Director – Beauty & Personal Care at Mintel, opened the 2020 Summit with a packed-out presentation looking at navigating a safer future through eco-conscious living. Touching upon the Covid-19 pandemic, Andrew addressed what climate changes mean to both the industry and consumers, and how this has affected the challenges of business sustainability.
Following Andrew's session, Iguatemi Costa, PhD, Senior Scientific Manager for natural & sustainable ingredients at Natura, introduced the company's Sustainability Vision 2030: Commitment to Life including its vision and practices to innovate below 1.5 degrees. It aims to address the climate crisis and protect the Amazon, defend human rights and be human-kind, embracing circularity and regeneration. Iguatemi showed that if sustainability is built into a brand's strategy, it's possible to innovate cosmetics for a more sustainable world.
Providing a Roadmap to a more positive future for the beauty industry's impact on the planet and climate change, Jayn Sterland, Managing Director at Weleda, revealed how the brand has continued to be fully sustainable for more than 90 years. Jayn shared information about the brand's mission to be closely aligned to the UN Sustainability goals and its approach to biodynamic agriculture.
In a session titled Cosmetic business for a sustainable planet: A fascinating challenge, Konstantinos Gardikis, R&D Director at APIVITA, discussed how the company invests in the research of bee products and pharmaceutical plants to develop safe, effective, sustainable and clean products.
Carys Smith, Regulatory and Sales Director at Ayton Global Research, delivered an informative session on Making advertising claims for the new wave of climate change formulations. Using case studies to cover a number of key areas under the climate change topic – including global advertising standards, current advertising claim trends, methods of claim substantiation and how to choose the appropriate study design and methodology – she warned viewers that product reviews and testimonials do not constitute substantiation, recommending that marketers do not rely on this to support any direct or implied claims.
Paul Matts, Research Fellow at Procter & Gamble, kicked off proceedings on the second day by asking 'is there a societal standard of beauty?' He confirmed that more than 4,000 years of history across cultures and countries revealed the same principles of beauty with key characteristics of what is commonly deemed as 'facial attractiveness', comprising shape-related features such as symmetry, sexual dimorphism, and facial skin biology. He presented a range of studies that showed how visible skin colour distribution or colour evenness contributed to perceptions of health.
Showcasing how brands can play a key role in the climate change age, Susan Curtis, Director of Natural Health and Louise Green, Head of Sustainability at Neal's Yard Remedies delivered a thoughtful session on NYR cosmetics in the climate change age and how the brand is taking steps to respond to consumer concerns. They reported, through NYR research, that 85% of British consumers are concerned or very concerned about climate change. NYR was the first UK high street retailers to achieve the Carbon Neutral certification in 2008 and Louise outlined the company's ambitious targets to cut direct and energy carbon emissions intensity by 46% from its 2010 baseline – reaching 87% by 2050.
Another highlight on Day 2 was Dr. Claudio Fuentes, Composites Research Officer Biosciences at the University of Swansea. He delivered a session on Advanced bio-products from microalgae, discussing why microalgae are so important in supporting food chains in the ocean, taking CO2 emissions out of the atmosphere and for cloud formation, and why microalgae can be a competitive raw product for cosmetics.
With the Summit delivered virtually for the first time, the event provided smaller, more in-depth roundtables to facilitate and drive problem-solving discussions. On the second day, eight virtual breakout sessions took place with participants offering their questions for panellists including Paul Day, NPD & Packaging Consultant; Barbara Olioso, Founder of The Green Chemist Consultancy; and Minna Yamamoto, Senior Specialist, Biorefining Business Development & Production at St1. The roundtables covered a wide range of topics around climate change, from the safety of natural ingredients and waste reduction/circular economy to natural Claims, misinformation and how to implement sustainable elements in a cosmetic formula.
On the third and final day, five 30-minute Live Demos offered attendees further solutions and insights into the science behind the cosmetics industry's most pertinent trends. Key highlights included John Lofthouse, Director Global Sales & Marketing at Chemisches Laboratorium, who spoke about changing skincare demands due to climate change, and Carmo Fraga, Senior Quality Technician at Sovena who spoke about the latest developments in sustainable extracts using Oil4Health. Elsewhere, delegates watched a fully automated O/W formulation process and discovered how to digitalise cosmetics development with Adam Gorman, PhD, Automation Chemist at Chemspeed.
Other News
Featured Supplier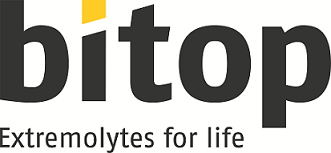 bitop - the global market leader and expert for biotechnological manufacturing & development of extremolytes Made in Germany. Extremolytes, natural stress protection molecules, are unique multifunctional ingredients with an outstanding efficacy. Ectoin® natural "the ultimate protection & repair" and Glycoin® natural "the cell energizer" are...