Sepawa moves fully online due to Berlin COVID surge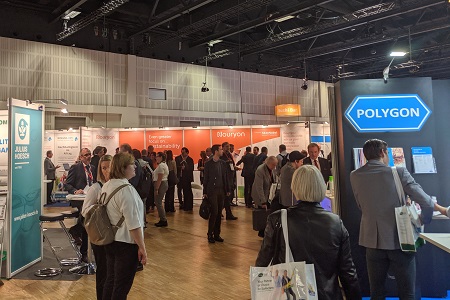 The 2020 Sepawa Congress, which was planned to go ahead as a hybrid event, will now continue online-only. The news was announced today by the event organisers.
The statement released this morning said:
"The rapid recent developments of Covid-19 infections in Berlin and the consequences that parts of Berlin - such as the district Neukölln, where the ECC ESTREL Convention Center is located - have been declared risk areas and hotspots, have prompted the SEPAWA Executive Board to reassess the situation.
"Although the ECC ESTREL Congress Centre is able to comply with all current hygiene regulations, the health and safety of our members and friends is certainly more important than any congress. Furthermore, we want to avoid that returnees from Berlin might have to go into quarantine. These regulations in Schleswig-Holstein and Rheinland-Pfalz - and possibly in the future other federal states - as well as entry restrictions from countries that have or are risk areas, led to a massive wave of cancellations by our exhibitors in the last few days.
"It is to be feared that this situation will worsen in the near future. As a result, a sustainable and successful live congress 2020 in Berlin would no longer be possible, which we very much regret."
The Virtual Sepawa Congress will go ahead between 28-30 October. For more information and to register, visit: https://sepawa-congress.de/
Other News