Pollution-proof your hair & skin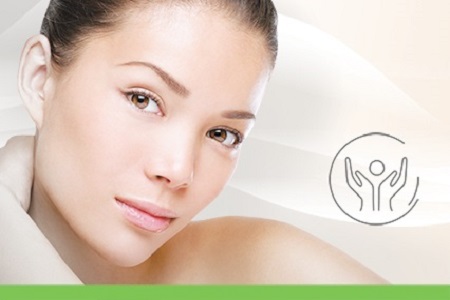 Professor Edith Filaire, group scientific director, Greentech will lead a session at in-cosmetics Virtual on 'Pollution-proof your hair & skin' on Tuesday 6 October at 15:00.
Personal Care spoke with Prof Filaire about this growing market ahead of her presentation to find out more:
Personal Care: Is the market for anti-pollution products continuing to grow globally?
Prof Edith Filaire: The global anti-pollution skincare products market is expected to grow with a CAGR of 5% over the forecast period from 2019-2025[1]. The market is segmented into face masks, cleansers, moisturizers, creams, and others.
Responding to the growing demand for anti-pollution skin care products, Greentech has developed Urbalys, a pollution relieving radiance booster. This active ingredient targets DJ-1, a powerful protein at the crossroad of three main key pathways (AhR/Nrf2/NF-kB), which are stimulated under pollution.
PC: Hair products are starting to gain skincare claims, but as an obvious trap for pollution particles, anti-pollution seems to be a strong area for claims in hair?
EF: You're right. Pollution is included in the concept of "exposome", which refers to the total sum of the multiple exposure factors humans face throughout their lives. This includes exposure to chemical substances, radiation, alimentation, stress and pollution. This concept was described in 2005 by Dr. Christopher P. Wild. Since the publication of this idea, there has been a growing interest in the investigation of the exposome, however scientific studies of the concept as it relates to human hair are extremely scarce.
To help protect hair from such exposure factors, Greentech R&D has developed an active ingredient named Zorialys. It is a natural active ingredient derived from several molecules: Shogaol and Gingerol, Magnolol and Honokiol, and Pracaxi. It is active from the surface to the heart of the hair fiber allowing full protection of hair against exposome aggressions. By maintaining keratin integrity, this active maintains hair mechanical properties and improves hair shine for healthy and beautiful hair.
Exposome also induces premature hair ageing, hair loss and grey hair. This deterioration in hair health increasingly affects self-confidence over time. Quality of life and emotional wellbeing are therefore affected. Greentech has introduced two other innovative natural hair care solutions to reduce the impacts of exposome on hair and subsequently on emotional wellbeing: HAIRILINE®, and ARCOLYS®.
Helping to rebalance the scalp bacteriobiota and mycobiota, Greentech's AIRILINE® is a COSMOS-approved natural active ingredient composed of sesquiterpenes (linderane and linderalactone) and polyphenols derived from Lindera strychnifolia roots, a plant used in the traditional Chinese medicine. Using a systemic approach, supported by an innovative metagenomic study, HAIRILINE® helps to restore a healthy microbiota-scalp cross-talk, as well as modulates key cellular pathways, to reduce hair loss. HAIRILINE® also outperforms Minoxidil (benchmark) on the stimulation of dermal papilla cell proliferation. Clinically, hair numbers are significantly and visibly increased after 84 days of treatment with HAIRILINE® 1%.
For many consumers, hair greying can result in a loss of self-esteem and an increase in anxiety and other emotional issues. 23% of individuals over 50 have at least 50% grey hair. The most common causes are psycho-emotional stress, nutrition, genetic factors, pathologies but also topical agents and environmental factors, in other words, the exposome. ARCOLYS® is a COSMOS-approved active ingredient composed of Picroside II and terponoids (derived from the plant Picrorhiza scrophulariiflora), targeting the mechanisms underlying hair greying. It restores the natural hair colour and visibly decreases white hair density by -16% after 2.5 months. ARCOLYS® also offers a holistic approach, significantly boosting self-esteem by 8% (according to the Rosenberg Self-Esteem Scale) and reducing unpleasant mood by 22% (according to the Brief Mood Introspection Scale), thus emphasizing the connection between hair health and an individual's self-representation.
PC: Blue light came into focus a couple of years ago. Do you anticipate any other forms of pollution to be identified as a skincare issue?
EF: The universal use of face masks as a means of source control in public places during the COVID-19 pandemic is advocated by all health agencies. It is now well established by recent scientific publications that masks induce deleterious effects on the skin. This is another form of exposome.
To limit this, Greentech develops several solutions for sensitive skin (EXPOZEN), dyed skin (BIOTILYS) and oily skin (ACNILYS). Theses actives were developed using a systemic approach, focusing on key biological target and microbiota.
PC: What else can attendees expect to learn in your presentation?
EF: Participants can learn more about the innovative solutions offered by Greentech that correspond to the needs of society in relation to the health and beauty of skin and hair. These developments are supported by a strategy of international scientific publications.
For more information and to register to attend in-cosmetics Virtual 2020, visit: www.in-cosmetics.com/virtual
Please note that registration is only open to cosmetic/contract manufacturers, indie brands, fragrance houses and manipulation pharmacies
---
Other News
Featured Supplier

Lucas Meyer Cosmetics develops, manufactures and markets innovative ingredients for the cosmetic and personal care industry. We offer active ingredients, functional ingredients and delivery systems from various origins.
Actives Ingredients
Our active ingredients are designed to maintain the body's natural reactions, strengthen its...