New dates confirmed for PCHi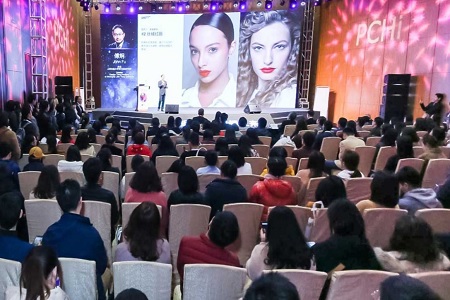 Organisers of PCHi, Reed Sinopharm Exhibitions (RSE), has announced that the upcoming event will now be held 8-10 July 2020 in Shanghai. The COVID-19 pandemic has caused unprecedented disruption across all industries, with global exhibitions and conferences being cancelled and postponed.
On 8 May 2020, China's State Council released new guidelines for prevention and control measures to contain COVID-19. According to the guidelines, shopping malls, supermarkets, hotels, and restaurants may reopen, and necessary conferences and exhibitions may be held as long as adequate containment measures are put in place.
A statement from RSE expained: "After consulting with the Shanghai municipal government, we have decided to reschedule Personal Care and Homecare Ingredients 2020 (PCHi 2020) to 8 – 10 July 2020. The venue remains as Halls 1 and 2 at the Shanghai World Expo Exhibition and Convention Center (1099 Guozhan Road, Pudong New Area, Shanghai).
"Keeping our original aspiration in mind, we focus on the source of beauty and what leads beauty trends. Our work enriches the world, yet we have not forgotten that ultimate beauty comes from within ourselves. Innovations sustain beauty, and technologies drive innovations. As a professional platform created and existing for beauty, PCHi always steers the industry forward with technology."
In addition, the PCHi 2020 Fountain Awards Ceremony will be held online via live broadcast, from 2 – 4 June 2020. The online event will present the innovative ingredient technologies that were shortlisted for the awards, and winners will be announced. For more details about the ceremony, follow PCHi's WeChat and LinkedIn pages.
Other News