Natural appearance is skin care consumers' top goal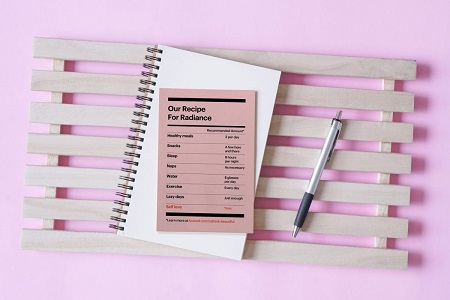 Skin care consumers are more likely to value a natural appearance than smooth texture or youthful appearance, research by Lycored has found. The global wellness company surveyed over 500 regular users of skin care products in six different countries. They were presented with a list of eight possible skin care goals and asked to choose the five that were most important to them.
The goal that scored highest was "natural appearance", which was important to 77% of consumers, ahead of smooth texture (76%), youthful appearance (64%), even complexion (61%) and reduced redness (37%).
Zev Ziegler, head of Global Brand and Marketing (Health) at Lycored said: "This research provides valuable insight into what consumers ultimately want when they buy a product for their skin. It also has implications for manufacturers sourcing ingredients, because a consumer who is focused on achieving a natural appearance is also likely to expect products to contain natural ingredients."
The findings form part of Lycored's new report, 'The Inner Light', which investigates what the concept of "glow" means to consumers. The survey found that a healthy glow was important to 72% of consumers, and that they understood the concept in holistic terms – as a quality with emotional and mental elements as well as physical ones.
When asked which words they most associated with the idea of a healthy glow, almost half (47%) the respondents picked "overall / holistic wellness". Almost all (97%) agreed with the statement: "Good mental and emotional wellness is a necessary component to achieve a healthy glow."
The respondents were also asked whether they thought a healthy glow comes from. One in five (22%) said it was most likely to come from within, higher than the number (15%) who said it is most likely to come from external factors, for example applying a skincare product topically. However, the majority (64%) said a -glow is most likely to come from a combination or balance of both "within" and "external" factors.
Zev Ziegler added: "Glow is increasingly sought after by skincare consumers but it's a difficult quality to define. This research shows that consumers understand it in very holistic terms, and as something that can only be achieved through the right balance of 'external' and 'from-within' factors."
Lycored is the manufacturer of Lycoderm, a proprietary blend of natural carotenoids. It will be showcasing the research at SupplySide West (17 and 18 October 2019 in Las Vegas). Visitors will also be able to experience the company's 'Cycle of Glow' asset – a walk-in exhibit which highlights scientific research on the benefits of carotenoids for skin health.
View the full report at: https://www.lycored.com/wp-content/uploads/2019/10/Glow-Catergory-Report-Final.pdf
Other News