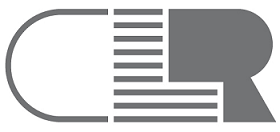 CLR Chemisches Laboratorium Dr. Kurt Richter GmbH
Sperenberger Str. 3

Berlin
12277
Germany
0049 308510260
0049 3085102685
COMPANY INFORMATION
CLR develops innovative and high-quality cosmetic actives for skin and hair care and has enriched beauty and personal care with many novel actives and pioneering concepts over the past 60 years.
Specializing in the development of biologically active products, we use state-of-the art methods and technology to ensure high-quality performance and create a stable foundation for future improvements.
We constantly review our quality management system to match current requirements. Consequently we have introduced an integrated management system combining quality, environmental and social responsibility aspects in accordance with ISO 9001, ISO 14001 and SA8000 standards. This system has been further advanced by EFfCI GMP.
PRODUCTS AND SERVICES
Featured Supplier

Nature's gifts are plentiful. Benefiting from its bounty means respecting & protecting it.
Laboratoires Expanscience, a B Corp company, has been valuing the vegetal world for 40 years by developing eco-socio-designed & 100% from natural origin cosmetic ingredients.

We strive to highlight the noblest qualities of each plant while...