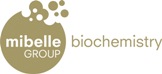 Mibelle Biochemistry
Bolimattstrasse 1

Buchs
5033
Switzerland
+41 62 836 17 31
COMPANY INFORMATION
Designing ideas for added value
In the fast-moving cosmetic industry, innovation is the most important factor as it enables us to deliver new claims, new efficacy tests, new applications, new biochemical findings, as well as new marketing and communication tools to effectively differentiate products. At Mibelle Biochemistry, our mission is to design the most innovative actives for our customers.
Inspired by nature – realized by science
Our scientists transform naturally derived plant compounds into truly functional bioactive cosmetic ingredients. Our R&D team makes use of state-of-the-art encapsulation technologies that will guarantee optimum bioavailability and thus ensure the maximum effectiveness of the active ingredients sourced. We focus on the best principles that nature provides and therefore, it is our understanding to preserve and protect the rich source of nature's inspiration as our highest value.
Full service – maximum impact
All our actives are supported by a biochemical concept, clinical studies – in vitro and in vivo – and considerable marketing documentation, which includes convincing selling tools, formulation guidelines and advantageous claim substantiation.
Latest ingredients:
· TiMOOD™
A novel neurocosmetic active based on timut pepper, a spice from the Himalayas. TiMOOD™ improves neuronal function in the skin and positively influences emotional wellbeing through the skin-brain axis. This "look good - feel good" concept was proven by a combination of in vitro and clinical studies.
· CALMandrin™
A sustainable solution to soothe reddened skin and improve signs of skin aging. Their new upcycling ingredient ™ is based on the peel paste of organic mandarins obtained from the fragrance distillation process. These mandarins are grown exclusively in historic orchards on the Greek island of Chios. Thanks to its anti-inflammaging effect, CALMandrin™ markedly increases skin firmness and density.
· NovoRetin™
The innovative plant-based retinol alternative demonstrates exceptional benefits for impure skin and strong anti-aging effects. By inhibiting CYP26 enzymes that degrade retinoic acid, NovoRetin™ is able to increase the amount of naturally occurring retinoic acid, the active form of retinol, in the skin.
· PhytoSpherix™
PhytoSpherix™ is a plant-based alternative to animal-derived glycogen. It is chemically identical to glycogen stored in animal cells, but sourced from a special non-GMO sweet corn, resulting in a unique phytoglycogen for cosmetic applications.
PRODUCTS AND SERVICES