[Free Webinar] Green cosmetics development: from plant to product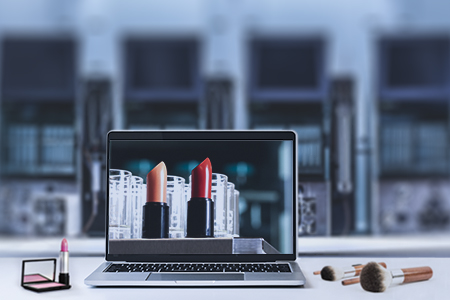 In this free webinar, explore all parts of the cosmetics development workflow, from ingredient discovery to formulation and quality control.
Join Mr. Cyrille SANTERRE, an analytical chemist with years or experience in the cosmetics field, to learn how to incorporate more natural products and green methods into your development process. Topics covered include:
The process of obtaining a plant extract for use in cosmetics development
How to extract, purify and formulate cosmetics ingredients
Quality control of raw material, intermediates and final cosmetic products
Applying green chemistry in the cosmetics field
Plus, real-life examples from scientific literature and personal experiences, as well as the exclusive opportunity to ask your own questions.
Join our FREE cosmetics science webinar on Thursday, October 15th from 10:00 to 11:00 CEST.
More on the speaker
Mr. Cyrille SANTERRE is an Analytical Chemistry Engineer and Cosmetologist. Coming from a diverse professional background, including occupations in the pharmaceutical, perfumery, metallurgy and automotive industries, he has been teaching analytical chemistry and eco-extraction since 2013 at ISIPCA. Since 2017, he has also been working on a PhD thesis on the topic of green chemistry and the use of supercritical fluids in the field of cosmetics.
Other News
Featured Supplier

Revealing the Power of Beauty
At DSM we believe that beauty enriches people's lives.
With a passion and sense of beauty woven into the very fabric of our organization, our vision is to deeply engage with our customers to realize beauty's true potential.  
That's why we continually challenge ourselves to understand in depth our...