Plans for celebration announced by Making Cosmetics & in-vitality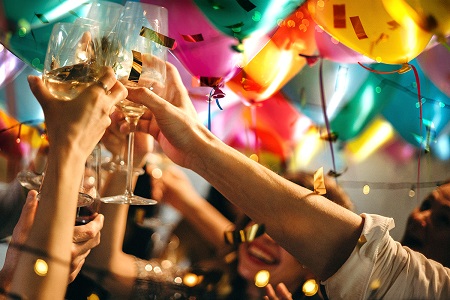 Over recent weeks the organisers of Making Cosmetics & in-vitality, key events in the Italian personal care and nutrition industries, have been monitoring the impact of COVID-19 on society and particularly their respective markets.
Show director, Sara Valorz said to Personal Care magazine: "Obviously the organisers, the exhibitors and delegates of Making Cosmetics and in-vitality were hoping to meet this November in normal conditions. However, it seems very unlikely that social distancing will be reduced by that time.
"In addition, the result of a recent survey sent to all our visitors, shows that 70% of the visitors are not currently authorised to visit events. With our first priority being the health, safety & wellbeing of all our exhibitors and delegates, after long consideration and no easy decision, we have chosen to postpone the 8th edition of Making Cosmetics and 3rd of in-vitality to 2021, dates confirmed as 25-26 November."
With so much about our lives being dominated by COVID-19 – with tragic outcomes and serious implications – there has been little to celebrate. To redress the balance and to look forward positively, Making Cosmetics and in-vitality are introducing a more positive and optimistic initiative that will lead the Italian personal care industry into 2021.
The Making Cosmetics & in-vitality Celebration
Sara Valorz explains the concept: "We recognise the challenges that face us. But we also want to recognise achievement, creativity, value, problem-solving and to bring good news to our market. So, for the Making Cosmetics and in-vitality community, we are keen to introduce a new initiative – Celebration of Beauty and Wellness.
" The Celebration will take place online during the dates mostly awaited in the calendar of Italian formulators and R&D professionals. The programme will acknowledge achievement, introduce the innovations, ideas and problem-solving expertise of some of the Making Cosmetics and in-vitality's exhibitors and bring recognition to the achievements taking place in the market."
The success stories are to be shared by technical webinars, round tables and market reports. The whole programme will be in Italian over the dates of 25 – 26 November 2020 – covering the original dates of Making Cosmetics and in-vitality. More information will be available soon at https://www.making-cosmetics.it/
Other News
Featured Supplier

Nature's gifts are plentiful. Benefiting from its bounty means respecting & protecting it.
Laboratoires Expanscience, a B Corp company, has been valuing the vegetal world for 40 years by developing eco-socio-designed & 100% from natural origin cosmetic ingredients.

We strive to highlight the noblest qualities of each plant while...