Black bee honey ferment shortlisted for Green Award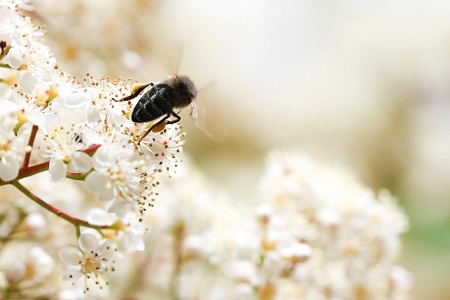 Two of Mibelle Biochemistry's cosmetic ingredients have been shortlisted for the in-cosmetics Global Awards this year. Mibelle's Black BeeOme has been nominated for the in-cosmetics Green Ingredient Award.
Black BeeOme is based on the honey of the rare wild dark bee Apis mellifera mellifera. It is an extract of the honey after its fermentation by the bacterium Zymomonas mobilis. The fermentation process transforms honey compounds into even more valuable metabolites. Black BeeOme has been designed to harmonise the skin microflora after stress to ensure a healthy and resilient skin.
Only launched this year, Mibelle's Alpine Rose Active has been nominated for the Innovation Zone Best Ingredient Award. It is the first cosmetic ingredient that was shown to express a senolytic activity in the skin.
This novel anti-ageing mechanism rejuvenates the skin by eliminating specifically senescent cells in a tissue, without harming normal cells. The product is based on an extract of organic alpine rose leaves (Rhododendron ferrugineum). The winners of the awards will be revealed on October 6 at 16:30 BST during a virtual in-cosmetics connect livestream, organised by Reed Exhibitions.
See more about Mibelle AG Biochemistry
Other News