Headcount doubles at device company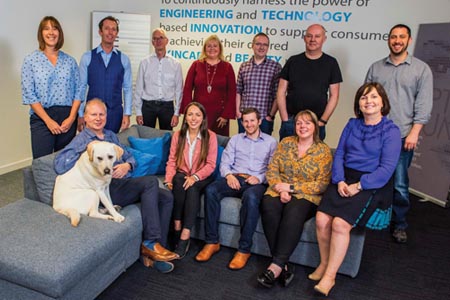 Cutitronics, a University of Strathclyde spin-out that has raised two funding rounds from FTSE100 chemicals giant, Croda International, has doubled the size of its team as it prepares to release its maiden product next year
The company has hired seven members of staff since the beginning of 2019 to take its total headcount up to 14. Further appointments are expected to be made through the remainder of the year to support ambitious growth plans.
Cutitronics unveiled a prototype for its CutiTron technology and accompanying software in April at in-cosmetics Global.
The device and accompanying smartphone app can analyse a customer's skin and then dispense exactly the right amount of beauty products and cosmetics for their specific need. The system can be tailored to suit any brand, giving skin care and cosmetic companies the chance to create a bespoke package to suit each customer's skin.
Now the company is preparing to launch the maiden version of its device next year and has recruited engineers, managers and executives across its business.
Other News