A unique plant cell complex with tuberose and betaine for eye contour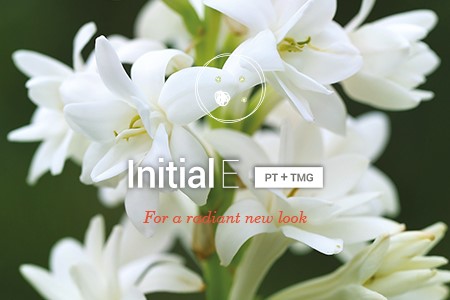 Naolys, the French company specialized in plant cell culture, presents an innovative plant cell complex: InitialE [PT+TMG], made of a whole native cell of Polianthes tuberosa (tuberose), containing not only its own active molecules but also natural betaine (trimethylglycine) to get a greater effect on eye contour.
As a natural plant cell complex dedicated to that fragile and possibly damaged area, InitialE [PT+TMG] provides several benefits at the level of epidermis and dermis such as moisturising, soothing, firming and detoxifying effects, all proven by in vitro tests.
Clinical studies made on 21 women show a significant decrease of main eye contour problems: dark circles size (-16%), puffiness (-13%), wrinkles and fines lines (-11%) combined with an increase of complexion radiance of more than 23%, after 30 days of treatment.
All tests were performed with a dispersion form (20% cells) at a concentration of 0.5%.
InitialE [PT+TMG] is not allergenic, preservative free, and can be used in any type of formulation from skincare (eye contour cream or gel, eye contour serums or masks, etc.) to make-up applications (primer, concealer, etc.) for any type of skin.
COSMOS or NATRUE agreement on request.
Other News