Pale rose cells for a deep moisturising effect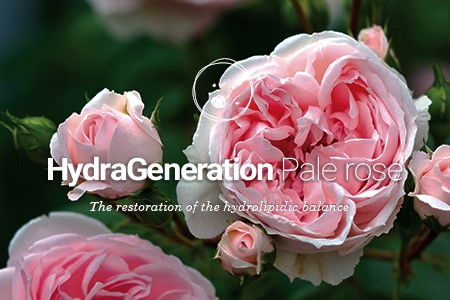 Naolys, the French company leader in plant cell culture, presents HydraGeneration Pale rose, whole native cells of Rosa centifolia, with a moisturising effect to help to restore the original hydrolipidic balance.
Those active plant cells are made from the Pale rose (Rosa centifolia), the Western rose with many petals, famous for its use in the perfume industry and its healing properties. HydraGeneration Pale rose provides a full hydration effect, by increasing not only the percentage of dynamic and static waters and the percentage of lipids (free fatty acids), but also improving the skin barrier by increasing cell proliferation and differentiation (in vitro tests). As a result, a clinical study on 20 women's face shows a 45% increase in hydration after 24 hours (single use) and a 72% increase in hydration after 28 days of treatment (twice a day use).
All tests were performed with a concentration of 0.5% of 20% cells in 80% glycerin. HydraGeneration Pale rose is not allergenic, preservative free, and can be used in any type of skincare products (such as daily cream for face and body, serums, essences, etc.) and colour cosmetics (such as BB creams, foundations, primer, etc.) COSMOS or NATRUE agreement on request.
Other News