New 100% pure sweet almond oil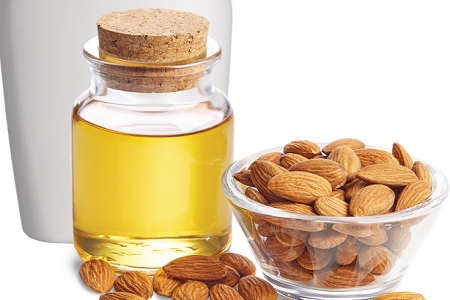 Blue Diamond Almonds Global Ingredients Division has recently introduced a 100 per cent pure sweet almond oil to the beauty market.
The product enhances many premium cosmetics, personal care products and massage oil applications. Blue Diamond produces an expeller-pressed and refined almond oil and offers it to customers around the world. The company conducts sterol testing to ensure delivering its customers 100 per cent pure almond oil. Purity standards are increasingly important based on consumers' interest in product integrity, plant-based ingredients, non-GMO and clean label products.
"Our sweet almond oil is an essential ingredient to reinforce what premium health and beauty products offer: softer skin, healthier hair and more luxurious cosmetics," noted Jeff Smith, director of marketing for Blue Diamond Almonds Global Ingredients Division. "It's extremely versatile—from being the preferred choice of massage professionals in its neat form to the backbone of an emulsification in a formulation." Smith added that as an exclusive almond processor, Blue Diamond is rare in this industry, overseeing the process from start to finish.
Blue Diamond's sweet almond oil offers a unique balance that combines the stability of high monounsaturated fatty acids (MUFA) with enough polyunsaturated fatty acids (PUFA) to absorb quickly. Whether applying it to the face or body, its therapeutic qualities leave skin feeling hydrated and nourished.
Other News