Laboratoires Expanscience
1 place des Saisons

92048 Paris La Défense Cedex
France
+33 1 43 34 60 00
COMPANY INFORMATION
Nature's gifts are plentiful. Benefiting from its bounty means respecting & protecting it.
Laboratoires Expanscience, a B Corp company, has been valuing the vegetal world for 40 years by developing eco-socio-designed & 100% from natural origin cosmetic ingredients.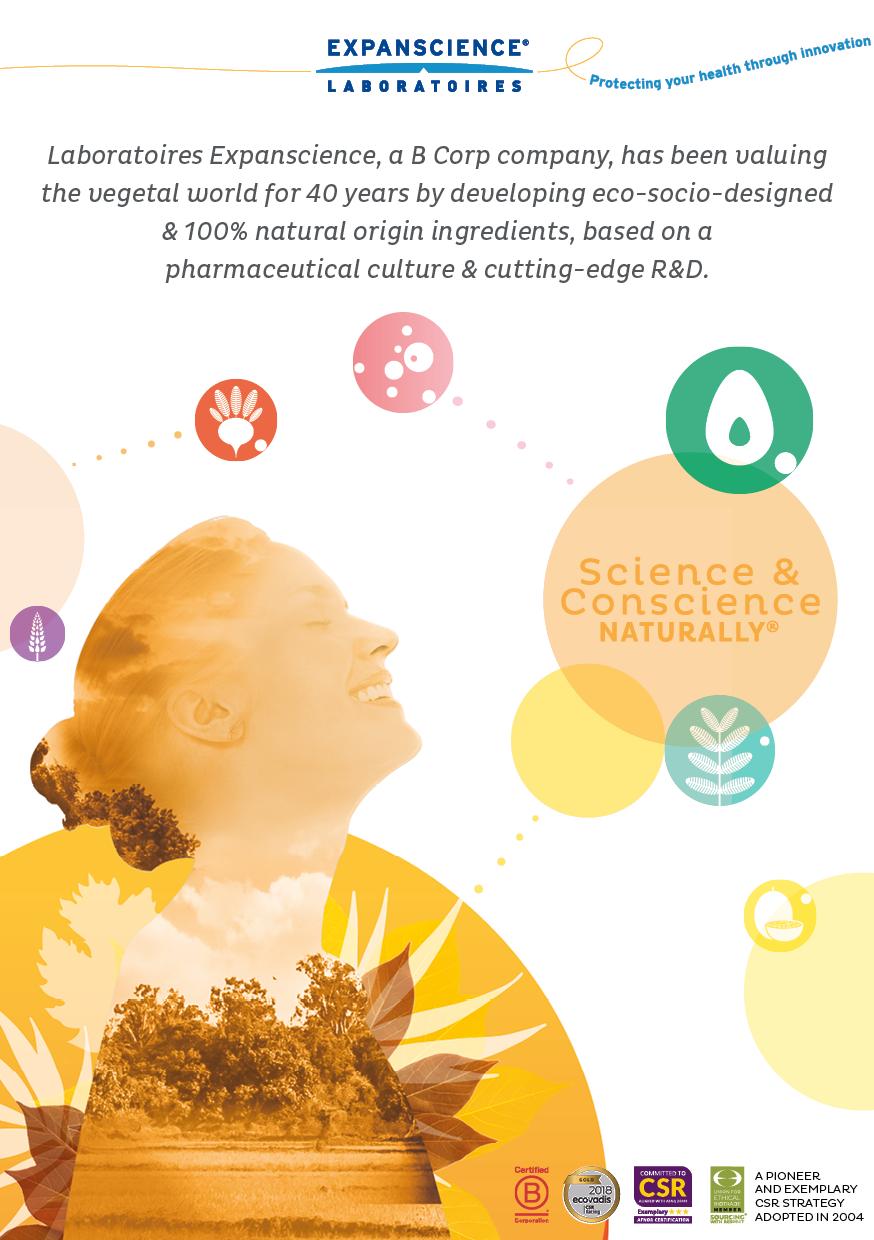 We strive to highlight the noblest qualities of each plant while considering the production environment as a whole : this policy is supported by our membership to the Union for Ethical BioTrade (protecting biodiversity & complying with fair trade).
What sets Expanscience apart from other cosmetic suppliers is our pharmaceutical culture. Our rigorous approach guarantees the highest quality, safety & stability.
Our philosophy "SCIENCE & CONSCIENCE, naturally" is the perfect image of these commitments.
Active & sensorial ingredients
Laboratoires Expanscience uses all its french « savoir-faire » to provide active and sensorial ingredients obtained from fruits, plants or microalgae, offering wide possibilities for your formulation needs :
Skincare
Haircare
Bodycare
Organic or natural products
Solid cosmetics
Have a look to our catalogue & ask us for further information!
PRODUCTS AND SERVICES