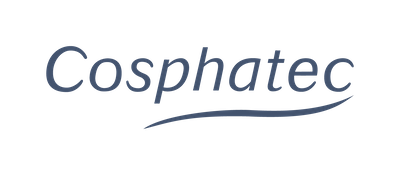 Cosphatec GmbH
Hopfenmarkt 33

Hamburg
20457
Germany
COMPANY INFORMATION
Natural Stability for Modern Cosmetics.

Cosphatec is your partner for the stabilisation of modern and natural cosmetics using only sustainable and skin-friendly raw materials.

We deliver consistent high quality and provide flexible service to all of our business partners – regardless of company size.

Our team consists of experts in R&D, quality management, laboratory, regulatory and sales. We are there to support you with outstanding technical expertise in cosmetic formulations and offer challenge testing as well as a set of well composed frame formulations.
We act globally out of a local, familiar and dynamic atmosphere.

Nature is our best teacher.
Our vision is that one day every single synthetic or harmful material in cosmetics will be replaced by natural alternatives.

LET'S GET THE ABSOLUTE BEST FOR COSMETICS AND ULTIMATELY FOR CONSUMERS!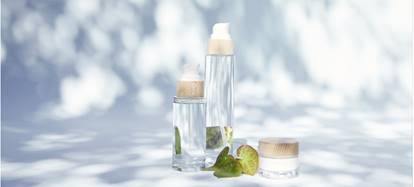 WHAT WE DO
We take care of skin tolerance and of nature at the same time by using bio-degradable raw materials that are derived from sustainable and natural sources.

They are all tested according to the highest German quality standards to guarantee only positive effects on the skin.
All of our raw materials are vegan and do not contain GMO.
All core products are approved by COSMOS and we source our palm oil strictly following RSPO standards.

Our raw materials cover the essential needs of cosmetic formulators: microbial stability, antioxidative stability as well as stability for emulsions and viscosity.

Benefit from natural stability for modern cosmetics!
Download product catalogue here.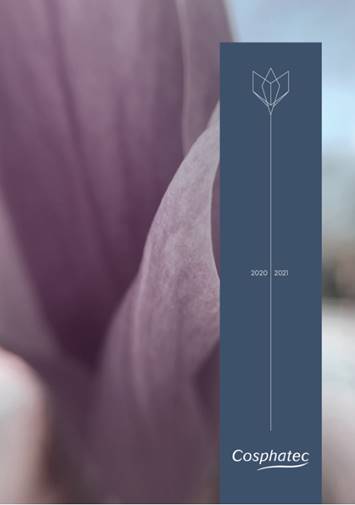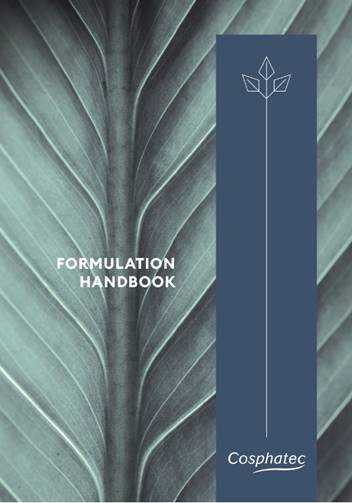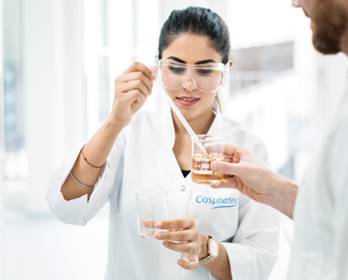 OUR PRODUCT RANGE

* Natural Multifunctionals
Our most popular product range, which include the raw materials we love the most: Sourced from 100 % natural and sustainable sources, bio-degradable and all approved by COSMOS.

Cosphaderm Natural Multifunctionals have strong antimicrobial activity and provide microbial stability for multiple personal care applications – although they are not listed as preservatives according to the EU Cosmetics Regulation, they are the perfect replacement for traditional preservatives. Profit from excellent skin tolerance and additional functions that these raw materials provide.



* Multifunctionals
Our nature-identical and bio-degradable Multifunctionals will help you to transition to more natural resources step by step as most of the identical structures are already found in nature.

Benefit from the strong antimicrobial activity these materials provide to replace listed preservatives or boost any preservative system in an eco-friendly way.



* Preservative Blends
With our expertise, we have developed mild and highly efficient blends that combine selected preservatives with Cosphaderm Multifunctionals. Choose our Cosphagard line if you want to reduce the amount of listed preservatives – in both: mass market products and any kind of formulation.



* Antioxidants
Our Cosphaderm Tocopherols are known as the most powerful natural antioxidants with an effective mix of alpha-, beta-, gamma- and delta-tocopherols.

All of them are 100% naturally sourced and qualities diluted in organic sunflower make them the first choice for formulators. Boost the antioxidative effect for higher stability and add our Cosphaderm AP.



* Natural Emulsifiers & Emollients
The wide selection of Cosphaderm Lecithins is the most natural form of skin conditioning and their 100 % natural phospholipids offer a broad range of positive functions.

Formulators like to use them for sensory enhancement, to form liposomes, encapsulate actives, act as hair or skin conditioning agents or as elegant co-emulsifiers. Substitute silicone oils naturally with our light and fast-spreading Cosphaderm Feel.



* Natural Thickening & Gelling Agents
In the eyes of formulators, we offer the best xanthan gums on the market: all natural and vegan, highly transparent, highly stable and easy to disperse with exceptional rheologic behaviour.

Cosphaderm Xanthan Gums have an excellent impact on sensory profiles without causing any sticky feeling. Replace carbomers and avoid microplastics with a natural and vegan gelling agent – Cosphaderm® KG is your ideal choice for the best viscosity increasing material that nature offers.



* Actives
Our Cosphaderm Actives satisfy formulators just as much as marketing departments: They are highly efficient with outstanding functions, such as anti-aging, antioxidant, skin conditioning, moisturising or warming.

They are all vegan, non-GMO and most are approved by COSMOS. Formulate what you claim. Claim what you formulate.
PRODUCTS AND SERVICES