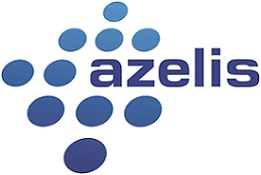 Azelis
Posthofbrug 12
Box 6

Berchem
2600
Belgium
+32 3 613 01 20
COMPANY INFORMATION
Azelis is a global speciality chemical distributor focused on providing market leading technical service, coupled with strategic partnerships with world class ingredients producers. Driven by a dedicated team of personal care specialists in Americas, Asia Pacific and EMEA, Azelis brings to the market regulatory advice, product and trend education, customer training, and frame formulations designed to accelerate time to market while meeting consumer's ever changing needs.
Azelis has fifteen personal care application laboratories around the world, including three in Asia Pacific, in China, India and Indonesia. This global network of focused technical expertise offers customers unparalleled access to ideas and an ever-expanding database of over 3000 customer concept formulations. By providing sound advice and creative solutions for the development of products, from concept to manufacture, Azelis advises customers on the usage of key innovative ingredients, supported by formulations for a multitude of personal care applications.
Azelis Personal Care won the 2018 Cosmetics Fountain Innovation Award at PCHi exhibition (China) for the fourth consecutive year, as well as four industry innovation awards in 2017, including the Product Innovation Award at Ringier Technology Innovation Awards (China). These awards are evidence of how Azelis expertise leads the way in the personal care market.
Read more here: https://www.azelis.com/en/markets/personal-care
PRODUCTS AND SERVICES