Summit Events Limited
4th Floor, 20 Grosvenor Place

London
SW1X 7HN
United Kingdom
+44 (0) 20 7828 2278
+44 (0) 20 7235 3067
COMPANY INFORMATION
Summit Events are the organisers of the Sun Protection conference, Anti-Ageing Skin Care conference and the International Skin Care conference.
The Sun Protection conference has been running biennially since 1993 and is one of the leading events in the industry calendar. Following on from the success of the Sun Protection conference, the Anti-ageing Skin Care conference was launched in 2008 to run in the alternate year, providing another in-depth analytical review of this vibrant and ever-changing industry.
The International Skin Care conference, which takes place in Bangkok every two years, was launched in Asia in 2014 to bring the same high-level event to this region. While focusing on industry developments in South East Asia, Australasia and the Pacific Rim, experts from outside the area are also invited, to broaden the scope of the meeting.
Conference director Dr Jack Ferguson of Skinnovation Ltd (formerly of Boots Contract Manufacturing and Oriflame) is key to the success of the conferences, each year creating a top-quality programme with a carefully selected speaker panel aimed at showcasing the best innovation and latest technologies across the global skin care industry.
PRODUCTS AND SERVICES
Featured Supplier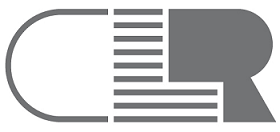 CLR develops innovative and high-quality cosmetic actives for skin and hair care and has enriched beauty and personal care with many novel actives and pioneering concepts over the past 60 years.
Specializing in the development of biologically active products, we use state-of-the art methods and technology to ensure high-quality performance and...