Coptis
8 rue Ernest Gouin

CROISSY SUR SEINE
78290
France
+33 (1) 39 04 23 40
COMPANY INFORMATION
COPTIS offers performance software solutions for Cosmetic R&D laboratories.
Our major product Coptis LAB, a PLM software for formulation development and global regulatory compliance, allows the cosmetics industry to efficiently manage development projects, reduce time to market, improve the quality and reliability of information and ensure product compliance with the regulations in effect. Coptis Lab is effectively supported by high value-added databases: Coptis Reg, Coptis Tox and Coptis Ing.
Coptis has a team of 30 people, primarily in the domains of chemistry and computer science, who ensure the constant improvement of its products. This is further guaranteed by Coptis' cosmetic expertise, its User Club and recommendations coming straight from the customer base. All improvements made to the software suite are integrated as standard for the benefit of all users, making Coptis a leader in the cosmetics industry.
The Coptis solutions are improving efficiency in product development and enhance companies' profitability. To discover all the capabilities of the Coptis Solution for your laboratory, request an online demo with a sales engineer.

PRODUCTS
Coptis Lab, A PLM SOFTWARE DESIGNED FOR COSMETIC LABORATORIES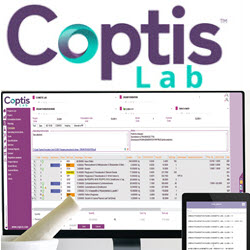 Coptis Lab is covering every aspect of cosmetic industry R&D.:
Optimize Raw Materials Data Management
Accelerate Product Development
Ensure Global Regulatory Compliance
Manage Tests and Automate schedules
Manage packaging components and edit BOM
Customize formula printings, generate the Product Information Files (PIF)
Coptis Ing, THE COSMETIC INGREDIENTS AND SUPPLIERS DATABASE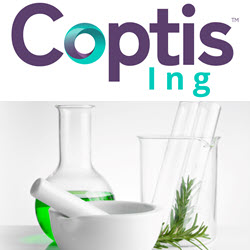 Coptis Ingredients is the only 100% cosmetic database connected to a powerful ingredient search engine which enables formulators to identify cosmetic raw materials they need to start their product development process. They access detailed information and technical documents on more than 16,000 cosmetic raw materials
Coptis Reg, A GLOBAL COSMETIC REGULATORY DATABASE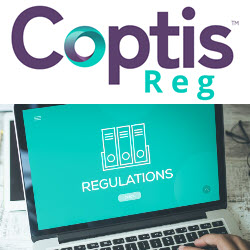 With Coptis Reg, formulators have access to validated, detailed and continuously updated cosmetic regulatory data on a hundred countries and more than 15,000 substances.
They can perform regulatory checks in the most effective way and can assess the compliance of a formula in house.
Coptis Tox, THE TOXICOLOGY INFORMATION OF MORE THAN 3,000 SUBSTANCES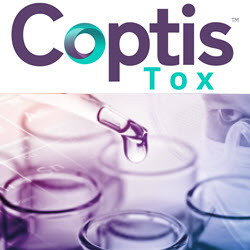 With Coptis Tox, Coptis Lab users are able to anticipate the safety of their formula from the initial steps of the project development. They access the toxicological profile of each substance; they automatically calculate the Margin of Safety (MoS) for each ingredient of the formula to conduct the risk assessment characterization
PRODUCTS AND SERVICES