Ashland
1005 Rte 202/206

Bridgewater
NJ 08807
USA
+1 800 505 8984
COMPANY INFORMATION
who dreams of a better
beauty?
_____
we do.
Health and wellness. Natural and organic products. Simplification with multi-functional benefits. These are a few growing trends changing the personal care market. Ashland's solvers are passionate about creating more alluring and transformational textures that incorporate multi-functional levers like rheology modifiers, film formers, lamellar gels and hydrogels to enhance water resistance, skin tightening, hair conditioning, pollution shield for hair, and active delivery and skin moisturization. We excel at harnessing the power of nature by finding new ingredients that help fight visible signs of aging, shield skin from the negative effects of pollution exposure, strengthen and repair internal hair structure, or exhibit antimicrobial properties, boosting preservation.
At Ashland, we build on our core polymer technologies and expand our competencies with cutting edge technologies, such as Zeta Fraction™, to capture concentrated benefits from plants, sustainably.
Our research and development teams help solve your toughest formulation challenges in personal care while respecting our natural resources. With Ashland ingredients, you can amplify the efficacy, refine the usability, add to the allure, ensure integrity, and improve the profitability of your products and applications.
Ashland. always solving.
REGIONAL CENTERS
Europe — Switzerland
Tel: +41.52.560.5538
Fax +41.52.560.5599
Middle East, Africa —
Turkey
Tel: +90 216 538 08 00
China — Shanghai
Tel: +008621-60906606
India — Mumbai
Tel: +91 22 61484646
Asia Pacific — Singapore
Tel: +65 6775 5366
Latin America —
Sao Paulo, Brazil
Tel: + 5511 3649 0455
PRODUCTS AND SERVICES
Featured Supplier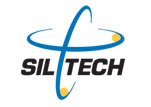 Siltech has built a reputation by being at the forefront of creating novel silicones for the personal care industry. Siltech's range of patented and proprietary technologies extends from silicone polyethers to silicone quats and other organo-modified siloxanes. These specialized products enhance various formulations by providing improved softness,...