Jungbunzlauer
St. Alban-Vorstadt 90

Basel
CH-4002
Switzerland
+41-61-2955-100
+41-61-2955-108
Is this your company? Let visitors to Personal Care Magazine know about your business. Contact Chris Vincent today to talk about extending your company entry in this directory.
Featured Supplier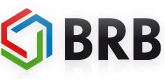 BRB International BV is a dynamic and innovative company experienced in providing technology solutions with Silicones, Lube oil Additives and Chemicals. BRB has grown to become one of the largest, independent and privately owned businesses of its kind, in the world with a turnover close to €172 MLN.
BRB has obtained a unique position, by...