DuPont Tate & Lyle Bio Products
198 Blair Bend Drive

Loudon
TN 37774
USA
+1-866-404-7933
COMPANY INFORMATION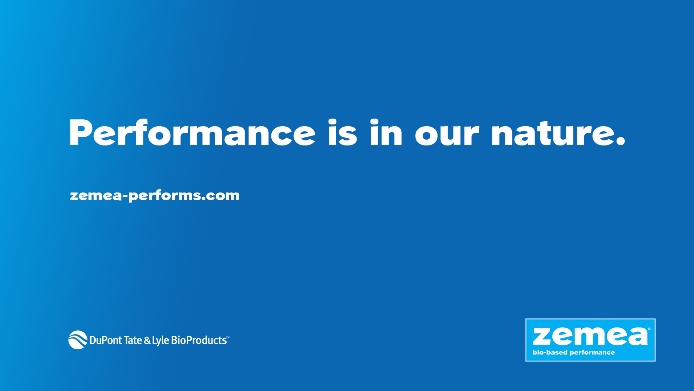 DuPont Tate & Lyle Bio Products is a joint venture between DowDuPont, a global science innovator, and Tate & Lyle, a world-leading specialty ingredients and solutions company. DuPont Tate & Lyle Bio Products provides customers with a competitive advantage by offering improved, higher-performing ingredients from a petroleum-free, sustainable, and renewable source. For more information on Zemea® propanediol, visit http://www.zemea-performs.com to see the solutions we offer across a wide variety of markets and applications.
Personal Care Ingredients
Zemea® Propanediol
Zemea® propanediol is a natural, skin-friendly, preservative-boosting alternative to petroleum-based glycols for formulators who desire versatile and innovative cosmetic ingredients.
With its skin-friendly performance, including no irritation, enhanced moisturization and excellent aesthetics, Zemea® propanediol is ideal for skin care, hair care, deodorants, fragrances, and other cosmetic and personal care products. It can be used as a humectant, preservative booster, emollient, natural solvent, viscosity enhancer, hand-feel modifier and for botanical extraction and dilution. It can also be used as a component in various types of ingredients including a carrier for actives, botanical extracts, or fragrances, an ingredient in natural preservative systems, and for developing natural esters and ethers.
Environmental sustainability benefits include significantly lower greenhouse gas emissions and lower energy consumption in its production (based on Life Cycle Analysis data).
Approvals/Certifications:
• Natural Products Association (NPA)
• USDA BioPreferred® Program – 100% Bio-based
• Natural Health Products Ingredient – Health Canada
• Complies with ISO 16128-1:2016
• EPA Design for the Environment (DfE)
• GRAS
• Halal
• Kosher
• USP-NF
Awards
• 2003 EPA Presidential Green Chemistry Award
• 2007 ACS Heroes of Chemistry Award
• 2009 ACS-BIOT Industrial Biotechnology Award
• 2010 Tennessee Governor's Award for Trade Excellence
PRODUCTS AND SERVICES