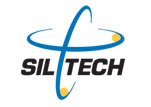 Siltech
225 Wicksteed Avenue

Toronto
Ontario
M4H 1G5
Canada
[416] 424-4567
[416] 424-3158
COMPANY INFORMATION
Siltech has built a reputation by being at the forefront of creating novel silicones for the personal care industry. Siltech's range of patented and proprietary technologies extends from silicone polyethers to silicone quats and other organo-modified siloxanes. These specialized products enhance various formulations by providing improved softness, shine, conditioning, detangling and emollience. Siltech's silicones are also used as emulsifiers for both oil-in-water and water-in-oil creams and in sun care products to improve stability and efficacy while also enhancing the product's aesthetic delivery.
By working closely with our customers, Siltech creates many products that are unique and exclusively used by partnering formulators. Please contact us so that together we may develop such products for your specific needs.
Siltech is introducing a unique oil in water dispersant, Silsurf I108. The product stabilizes emulsions while offering excellent sensory properties. The offering is unique versus other PEG-8 Dimethicones because of its high degree of polyether chains in the dimethicone backbone.
Siltech is additionally offering Silmer QT9-30 and Silube 316. Color cosmetic chemists will benefit from Silmer QT9-30, which is a silicone resin blend without D5 that combines excellent transfer resistance with a silky feel. Silube 316 is a unique PEG-free, non-tacky inverse emulsifier providing flexibility across polar and non-polar systems. Silube 316 is effective for use in difficult systems like sunscreens, make up and complex emulsions.
PRODUCTS AND SERVICES
Featured Supplier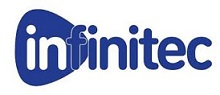 We are a private, independent, innovative and technology-driven biotech company with special focus on the research, process, development, synthesis and manufacture of novel active delivery systems for cosmetic applications.
Focused and committed to research and development of active principles, our activities centre around 130 sqm of...