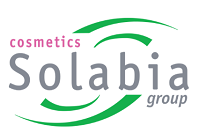 Solabia
41 rue Delizy

Pantin Cedex
93698
France
+33 1 48 10 19 40
COMPANY INFORMATION
Drawing on more than 40 years of experience in the design, Research & Development, manufacture, and commercialisation of cosmetic active ingredients, conforming to international quality standards, the Solabia Group Cosmetics Division offers its customers a very extensive range of products in compliance with the current requirements regarding sourcing & traceability, naturalness, efficacy, safety, and regulations.
This product diversity is due to the multiplicity of our technologies, whether of biotechnological origin (fermentation, biocatalysis and enzymatic hydrolysis) or derived from plant and marine extraction, fine chemistry and our specific expertise in the field of Macro-encapsulation.
Technical and/or marketing inspiration inevitably comes from the market and this knowledge is only possible through a combination of the expertise of our Research & Development, Marketing and Sales teams, while giving a prominent place to listening to our customers.
Based on this world combining sciences, cross-sector disciplines & trends and inspirational sensoriality & emotions, we want to make Cosmetics By Solabia, a motivating Centre of Excellence for the Beauty Industry, backed-up by Customer Service at every step of the way and covering the whole development process of the finished products (scientific watch, demonstration of the molecular action mechanisms of the active ingredients, explanation of their structure-effectiveness relationship when the state-of-the-art or experimentation allows for it, formulation assistance, custom product development, dedicated marketing conceptualisation, proposal of plant and marine extracts in co-marketing media, etc.).
PRODUCTS:
FUCOGEL®: Fucogel® is an anionic polysaccharide with a high molecular weight (1.106 Da) obtained by bacterial fermentation from non-GMO vegetable substrates. It contains L-fucose, D-galactose and galacturonic acid and is used in the form of a solution at 1% (w/w) in water (Fucogel® 1.5P, Fucocert®) or in the form of a powder with a non-GMO maltodextrin carrier (Fucogel® Powder).
Renowned for being a universal and multifunctional reference in cosmetic industry, Fucogel® owns both key active and sensory properties to easily and quickly access skin well-being. Easy to formulate, melting hair and skin needs, suitable for all types of formulas and applications, comfort and softness booster, Fucogel® is also distinguished for its large performance: short-term soothing, moisturizing, anti-aging, restructuring and touching agent. Fucogel® owes its biological effectiveness from its affinity for fucose receptors in the skin but also from its unique ability to modulate neuronal sensitivity through the ASIC pathway.
More information: https://info.solabia.com/fucogel/history
BIOECOLIA®: Bioecolia® is an α-glucan oligosaccharide obtained according to a patented method of enzyme biocatalysis. Its structure constitutes a preferential substrate for the nutrition of our body's microorganisms. This selectivity is due to the presence of specific connections that enable a faster and more efficient use of glucose by our flora. Bioecolia® is a renowned prebiotic that preserves our body ecosystem by maintaining the microbiota balance:
Thanks to its structure that can easily be metabolized, Bioecolia® constitutes a preferential substrate for the nutrition of our body microorganisms. In addition, by competitive inhibition, this bioselectivity thus allows to avoid dysbiosis phenomena.
Thanks to its bioselection qualities for the skin flora, Bioecolia® rebalances the bacterial landscape and thus strengthens the microbiological barrier of the skin.
Thanks to its protective power, Bioecolia® reinforces our body natural defenses by stimulating the production of antimicrobial peptides, key markers of the immunity.
By acting globally on the microbiomes of skin, scalp and mucous membranes, Bioecolia® is the guardian of our ecosystem!
ECOSKIN®: Ecoskin® is an active ingredient made of α-glucooligosaccharides (GOS), 100% vegetable juice, rich in β-fructooligosaccharides (FOS) and Lactobacillus probiotic bacteria (L. casei, L. acidophilus), inactivated. Ecoskin® is a pre/postbiotic complex which act globally on skin:
Thanks to its unique structure, Ecoskin® promotes the balance of the skin microbiota by acting as a substrate for commensal bacteria and strengthening the natural defense of the skin.
Thanks to its richness in natural sugar (GOS and FOS), Ecoskin® improves skin aspect and comfort.
Thus, Ecoskin® enhances the radiance of the complexion and reduces sensations of discomfort, characteristic of sensitive and dry skin.
TEFLOSE®: Teflose® is a polysaccharide obtained by bacterial fermentation having a branched structure containing rhamnose, glucose and glucuronic acid. Teflose® is an exclusive MICROBIOTA-FRIENDLY active ingredient:
Thanks to its unique mode of action, targeting adhesion, biofilms and bacterial virulence, Teflose® maintains microbiota equilibrium by preventing hyperproliferation of certain bacterial types responsible for dysbiosis (i.e. imbalances).
Thanks to its high rhamnose content (60%), Teflose® has a high anti-inflammatory and soothing power.
Thus, skin problems caused by microbiota imbalance and / or inflammation, such as acne, atopic dermatitis, or the development of odors, can be effectively regulated or prevented.
RHAMNOSOFT®: Rhamnosoft® HP is a bacterial polysaccharide whose saccharidic structure is particularly rich in rhamnose, enabling it to limit the propagation of messages between skin cells following an aggression, and thus attenuate the resulting inflammatory reactions. Rhamnosoft® HP acts as a trap by fixing itself on the membrane receptors of the aggressed keratinocytes. This efficiency does not depend of a particular aggression agent, U.V. radiations, pollution, exposition to chemicals. Rhamnosoft® HP is actively soothing by helping to attenuate the skin inflammatory reactions. Moreover, Rhamnosoft® HP permits to combine protection with well-being by stimulating β-endorphins release: pleasure molecules.
POLLUSTOP®: Created to form a film on the skin and hair surface, Glycofilm®/Pollustop® is an anionic polysaccharide of high molecular weight, obtained by biotechnology. Thanks to its matrix-forming property, Glycofilm®/Pollustop® makes barrier to the 3 types of pollution stresses: Atmospheric (carbon particles, particulate matter, and heavy metals), UV and Domestic (chemicals) and so limit the skin extra and intracellular induced damages (oxidative stress, inflammation, cellular and mitochondrial toxicity, etc.), but also prevent the alteration of hair fiber by oxidative pollution.
REVYSKIN®: ReVYskin® is an aqueous extract obtained from subcritical water extraction (SolaGreen® SuperFluids Technology) from organic goji berries (Lycium barbarum) and stabilized in organic vegetable glycerin. ReVYskin® has a global action to harmonize V and Y shapes:
By counteracting Adip'Aging, ReVYskin® contributes to the anti-inflammatory protection of the inflamed hypodermis and stimulates neosynthesis of lipids
By limiting facial sagging, ReVYskin®maintains the skin barrier properties and improves the cohesion between different structures which composed it
By protecting the epidermal barrier, ReVYskin® naturally soothes the epidermis
ReVYskin® represents a new strategy to challenge Adip'Aging thanks to an intensive biological lipofilling action: remodeling and harmonization facial contours and volumes including V and Y shapes!
RESISTRESS®: Resistress® is an extract of Sophora japonica flowers, enriched in quercetin dimers by enzymatic bioconversion. The dimerization of quercetin by the Laccase Technology (Solabia Patent) allows the increased biological activity of this plant-based flavonoid. Resistress® prevents the skin burnout by stimulating the systems of defenses and repair. In this way, it fights against the premature aging, main consequence of skin burnout.
INVINCITY®: Invincity® is a concentrated form of fucoidans of high molecular weight. It is produced after aqueous extraction of the intracellular polysaccharides of a brown alga, Ascophyllum nodosum. Invincity® regulates biological response pathway to pollution by limiting the activation of the AhR pathway, the major biological pathway of response to pollutants and reduce pollution-induced skin damage. Moreover, Invincity® protects the skin from damaging effects of pollution by reducing Oxi-proteome and thus preserving their functions and by maintaining the dermo-epidermal cutaneous structure, ensuring the skin barrier function
Invincity® prevents the skin aging by fighting against dehydration, dark spots, and redness.
PHYSIOGENYL®: Physiogenyl® is an optimized blend of 4 minerals and trace elements essential to the body: sodium, zinc, magnesium and manganese. These are bound to L-Pyrrolidone Carboxylic Acid, or L-PCA, a physiological molecule found in the skin. The 4 minerals found in Physiogenyl® were specifically selected and combined for their revitalizing properties and boosting effect on skin metabolism. Thus, this bio-mineral complex offers the skin a revitalizing treatment and boosts cell energy, metabolism, and growth, for completely revitalized skin!
3DERMILYN®: 3Dermilyn® is a plant polysaccharide obtained from the seeds of Plantain, rich in mucilage. Grown in France, the plantain comes from an organic and sustainable source. 3Dermilyn® is a bio-sensory active ingredient that, thanks to its mucilage richness, act in 3 dimensions on the skin:
Structural: 3Dermilyn® strengthens the skin-deep architecture and restore the skin surface damaging by aging
Emotional: 3Dermilyn® regenerates natural soothing abilities and stimulates the happiness mechanism thus limiting the deleterious consequences of stress
Sensory: 3Dermilyn® brings an innovative texture to your formulas thanks to its unique touch
By restructuring the skin architecture and by acting on the mechanisms at the origin of feelings of well-being, 3Dermylin® relaxes the skin and visibly reduces the signs of aging.
SANISCALP®: Saniscalp® is an active ingredient from passion fruit seeds, Passiflora edulis, enriched in piceatannol dimers and obtained by enzymatic bioconversion (Laccase Technology patented by Solabia). The research on Saniscalp® is part of a sustainable process and particularly the upcycling. It consists in the promotion of by-products, pressed seeds, which was intended to be thrown and to give them a second life with an original added value. Saniscalp® acts on the basis of a healthy scalp for a global action:
Soothes the weakened scalp by modulating inflammatory mediators and for a preventive and curative action
Improves the scalp barrier cohesion by regulating epidermal differentiation to manage desquamation
Reinforces scalp natural defense by limiting microbiota imbalances
By protecting the scalp from inflammation and fortifying the barrier and the natural defense, Saniscalp® offers a complete anti-dandruff protection for a strong, healthy and comfortable scalp.
CLARITEA®: Claritea® is obtained by controlled extraction of white leaves (Camellia sinensis) of Paï Mu Tan variety, harvested on the East cost of China in Fujian province. Claritea® illuminates and evens out the complexion:
By acting on redness through the reduction of inflammation and the improvement of skin microcirculation
By acting on pigmentation through the reduction of heparanase and melanin quantity
Claritea® makes the complexion look more radiant by reducing colorimetric irregularities (pigmentation spots, more or less diffuse redness and microvascularisation) occurring following aggressions by environmental stress or during aging.
SOLAPEARLS®: The jewel of high-tech cosmetics made in France, Beauty Pearls by Solabia are obtained using high-precision macro-inclusion technology. Perfectly replicable in shape and size, these beauty pearls are made from calcium alginate giving them their beautiful 3D architecture and are used for the inclusion of active ingredients.
Alginates are polysaccharides of marine origin obtained from alginic acid found in the cell membranes of algae and to which it gives flexibility and protection against dehydration and environmental aggressions. In cosmetics, alginates are known for their moisturizing and softening properties.
SolaPearls® are our standard beauty pearls range. Each of the SolaPearls® contains specific active ingredients selected by Solabia Group Research, depending on the application and the consumer target group for which it was designed (anti-pollution, purifying, lightening effect, etc.)
CUSTOMIZABLE TECHNOLOGY:
Macroencapsulation (Pearls)
SolaGreen® SuperFluids Technology (Subcritical Water, Supercritical CO2)
Polyphenol oligomerization technology
PRODUCTS AND SERVICES