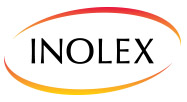 INOLEX
2101 S. Swanson Street

Philadelphia
Pennsylvania
19148
USA
+1 215-271-0800
+1 215-271-2621
COMPANY INFORMATION
INOLEX is a leading global cosmetic ingredient company at the forefront of innovation in the categories of alternative preservation, silicone alternatives, conditioning agents, film-formers, and palm alternatives. Guided by the principles of green chemistry and INOLEX's commitment to ingredient safety, our cutting-edge sustainable and plant-based chemistries respect the environment, provide high performance, and delight consumers.
New Products/Technologies/Patents:
LexFeel WOW – 100% natural cyclomethicone alternative
LexFeel WOW DT – 100% natural cyclomethicone alternative with a dry touch
LexFilm Sun Natural – readily biodegradable, water-resistant film former
LexFeel Vibrant – sensory agent for enhanced color vibrancy and payoff
Major Markets:
Skin Care
Hair Care
Sun Care
Color Cosmetics
Anti-perspirants & Deodorants
Major Products:
LexFeel D4 and LexFeel D5 Cyclotetrasiloxane and Cyclopentasiloxane alternatives
LexFeel N Series 100% natural dimethicone alternatives
Emulsense HC 100% plant-based, Palm-free, ECOCERT approved, and cationic conditioning agent for hair conditioning
Kerabase Complete conditioning base designed for performance and ease-of-use
Kerazyne Novel polymeric conditioning additive for hair care
ProCondition 22 Substantive conditioning agent for both leave-on and rinse-off products
ClariSilk 2-in-1 Conditioning agent for clear shampoos and conditioners
Spectrastat™ Broad spectrum alternative preservation based on 100% natural Caprylhydroxamic Acid
Lexgard® Alternative preservation system components for cosmetic ingredients
WetFilm Water-resistant film former for wet skin applications
SustOleo Palm-free texturizers, emollients and emulsifiers
PhytoTrace Traceable, sustainable botanical extracts
Global Capabilities (name, phone and fax):
INOLEX
Global Headquarters
Philadelphia, PA USA
office +1 215 271 0800
fax +1 215 271 6282
Manufacturing and Warehouse
Charlotte, NC USA
office +1 980 771 4901
fax +1 980 771 4902
INOLEX GmbH
European Headquarters
Berlin, Germany
office 011(49) 30-209-242-14
fax 011(49) 30-209-242-00
INOLEX Do Brazil
Brazil Commercial Business Center and Warehouse
Sao Paulo, Brazil
office +55 11 3034 0520
INOLEX China
China Commercial and Technical Center
Guangzhou, China
office 020-852776119011
INOLEX France
French Manufacturing and Sales Center
Paris, France
office +33 (0) 1 81 22 42 50
PRODUCTS AND SERVICES
Featured Supplier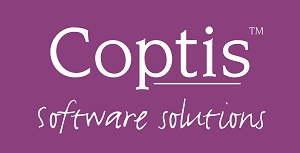 COPTIS offers performance software solutions specifically designed for Cosmetic R&D laboratories.  Our team of cosmetic chemists and IT specialist is dedicated to the continuous improvement of our products by utilizing the benefits of our cosmetic expertise, Users Club and direct recommendations from our clients.  Our main goal is to ensure that...