Crodarom - Member of Croda International Plc.
ZA Les Plaines

CHANAC
48230
France
(+33) 4 66 48 20 27
COMPANY INFORMATION
With many years of experience in botany and phytochemistry, Crodarom's mission is to identify new actives in plants, thereby creating innovative concepts for beauty care. Thanks to our R&D experts, advanced technology, innovative marketing and win-win partnerships with farmers, we develop outstanding high-quality extracts that follow the Crodarom Code of coduct for responsible relationships and purchasing based on the guidance standard ISO 26000. Using our experience and technology, we can guarantee quality, long-lasting stability and the safety of our products.
More information about Crodarom
More information about our expertise
NEW LAUNCHES
Crodarom® Green Caviar
The caviar from botanical origin
J-beauty is back in 2018, ready to overtake the K-beauty. Based on old Japanese beauty rituals, it mixes science and nature to reach a minimalist, subtle and elegant beauty through hydration. Originally found in South East Asia, green caviar is one of the life secrets of the inhabitants of Okinawa called "the longevity island". Sustainably sourced in Philippines, Crodarom has developed a reliable win-win partnership with its supplier. This remineralising pearl of algae is the perfect ally to bring hydration while limiting the water loss due to its hygroscopic qualities. Indeed, it has been proven that, at 3%, Crodarom Green Caviar increases significantly skin hydration versus placebo and thus helps the skin to fight against dehydration all day long.

Crodarom® Manuka Honey
The champagne of honeys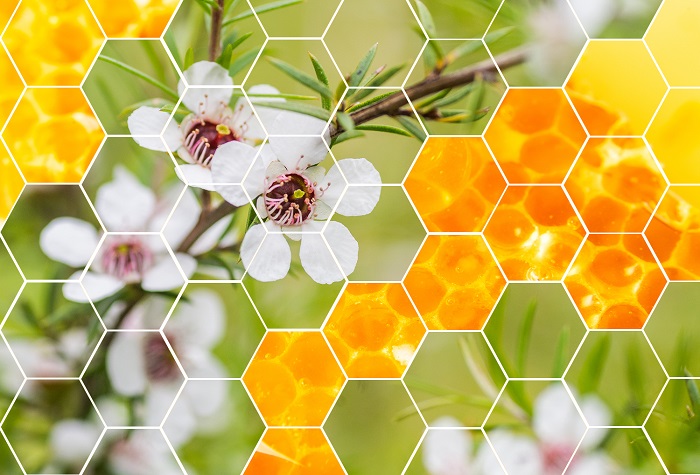 Honey is a centuries old household recipe which has gained the status of universal ingredient in countless medicinal traditions. Owing to this reputation, it occupies of position of choice in cosmetics as a true skin delicacy, thanks to its gentle and sweet smell, as well as its moisturising, purifying, healing and soothing properties. As a known, reassuring ingredient, it has been able to fit within this feel-good, naturalness and health trend. Manuka plays a key role in the New-Zealand ecosystem as a facilitating species, since this shrub facilitates the implantation and growth of other species to foster the regeneration of indigenous forest. Also named tea tree, this ancestral nutraceutical in the Maori pharmacopea is used by the healers as a topical application to soothe rashes, burns and fosters wound healing. The manuka honey is a monofloral honey nicknamed the ʺchampagne of honeysʺ due to the short flowering period of the tree and its superior medicinal qualities. Indeed, this New-Zealand honey is said to exhibit antibacterial qualities higher than that of other honeys thanks to the presence of methylglyoxal. Owing to its sugars, flavonoids and phenolic acids, honey moisturises and soothes the skin. The fresh, healthy complexion is again radiant. Last but not least, its vitamins and minerals contribute to the revitalisation of capillary fibers for beautiful hair.

PRODUCTS AND SERVICES