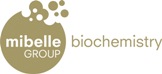 Mibelle AG Biochemistry
Bolimattstrasse 1

Buchs
5033
Switzerland
+41 62 836 17 31
+41 62 836 14 05
COMPANY INFORMATION
At Mibelle Biochemistry, our mission is to design the most innovative actives for our customers.
Innovation is the most important factor as it enables them to deliver new claims, new efficacy tests, new applications, new biochemical findings, as well as new marketing and communication tools to effectively differentiate products.
Our scientists transform naturally derived plant compounds into truly functional bioactive cosmetic ingredients. Our R & D team makes use of state-of-the-art encapsulation technologies that will guarantee optimum bioavailability and thus ensure the maximum effectiveness of the active ingredients sourced.

All of our actives are supported by a biochemical concept, clinical studies – in vitro and in vivo –and considerable marketing documentation, which includes convincing selling tools, formulation guidelines and advantageous claim substantiation.

• 28 years of experience in high-end development of acitves for the cosmetic industry
• Expert in plant biotechnology, liposomes and nano-emulsions
• In-house development and production site with Swiss quality standard
What's new
PolyFructol Plus: Plant-based, prebiotic oligosaccharides for long-term skin hydration
Alpine Rose Active: The first active ingredient to work on the concept of senolytics – clearing age-promoting cells
IceAwake™: Beauty from the ice to fight aging in sleep-deprived skin
PRODUCTS AND SERVICES
Featured Supplier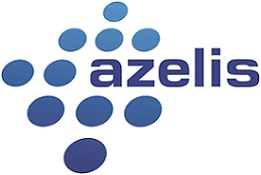 Azelis is a global specialty chemicals distributor focused on providing market leading technical service, coupled with strategic partnerships with world class ingredients producers. Driven by a dedicated team of personal care specialists in Americas, Asia Pacific and EMEA, Azelis brings to the market regulatory advice, product and trend...