Matrifuse S-1 dispersant: Creating high performance pigmented products that inspire confidence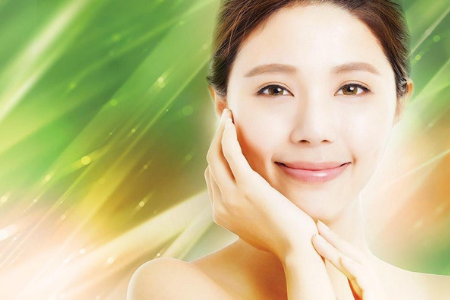 Whether consumers are trying to achieve a natural make-up look or a full contoured face, they are expecting smooth, pigmented applications. Recently, brands such as Fenty Beauty with an inclusive purpose, brought back the light on the foundation segment with extensive shade ranges.
In recent years, finding the correct foundation for your skin tone and correctly applying it became even more important in a world where consumers are looking for an 'Instagramable' look.
It isn't just about colours
There is a blurred line between makeup and skin care, with consumers looking for makeup products that moisturise their skin or protect them from environmental factors such as UV rays.
With increasing expectations on performance and the natural movement becoming mainstream, newly developed products also need to have strong efficacy while being respectful to the environment.
The constant evolution in consumers' needs offers new possibilities of product textures, sensories and formats. This evolution challenges formulators to incorporate a high level of pigments to achieve product performance while maintaining the consumer-desired texture and sensory.
Matrifuse S-1 : Lubrizol's new pigment dispersant
To answer the market trends and bridge the technical gaps, Lubrizol has developed Matrifuse S-1 dispersant. This highly effective oil soluble pigment dispersant provides optimum coverage and sensory in colour cosmetics and sun care.
Designed as a convenient liquid dispersion blend, MatrifuseS-1 dispersant effectively separates the agglomerates of pigment particles and decreases the viscosity of formulations, allowing higher pigment loading applications. Formulations impart more uniform spreading, intense colour and keep a refreshing sensory.
Whether you are formulating products to protect skin, conceal flaws or accentuate features, Matrifuse S-1 dispersant enables the coverage you need to let true beauty shine through.
Enhance skin coverage and improve flow aesthetics
It helps to lower the viscosity of pigment pre-dispersions, allowing formulators to create stable low viscosity applications with less additives and superior flow aesthetics. This enables even spread during applications, which enhances skin coverage and can ultimately help to improve UV protection provided by sun care products.
Our Mattifying Liquid Foundation with SPF 50 demonstrates Matrifuse S-1 dispersant's compatibility with zinc oxide and iron oxides as well as its ability to produce a high pigment loading, low viscosity foundation that goes on smoothly with uniform coverage (Fig 1).
Matrifuse S-1 dispersant offers:
• High loading and uniform pigment dispersion with intense colour
• Compatibility with a broad range of oils and pigments
• Low energy processing with phase stability improvement
• Smooth, low viscosity formulations that spread easily during application and provide even coverage
• Refreshing and conditioning product sensory
• High Natural Content; Renewable Carbon Index = 0.79
Other News